Antonio Rudiger has penned down his final farewell note to the Chelsea faithful ahead of his move to Real Madrid.
The stalwart German defender who signed from Roma in 2017 for a fee of £29 million won the FA Cup in his first season, followed by the UEFA Europa League in his second season, and the UEFA Champions League in 2021.
Discussions between the centre-back's representatives and Chelsea had taken place in January but, no new, improved official offer was tabled.
Real Madrid emerged favourites to secure Rudiger's services on a pre-contract agreement – after successful; talks with Rudiger's representatives.
The 29-year-old on Wednesday confirmed his exit from the club in an open letter to Chelsea fans titled "Dear Chelsea."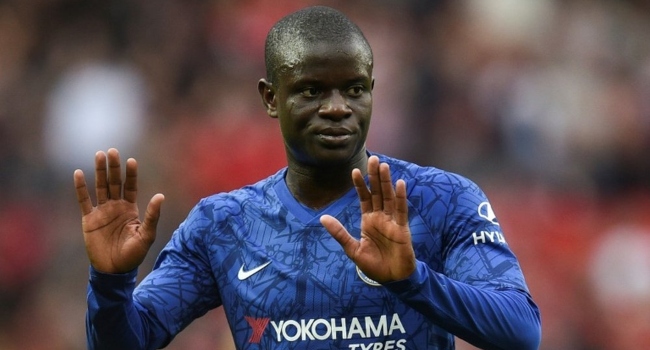 "I don't like goodbyes. But I will try to make this one special, from the heart," Rudiger opened with.
Rudiger was full of praise for his fellow teammate Ngolo Kante, whom he described as "one of the nicest guys in football."
"Before I came to Chelsea, I had heard all the beautiful stories about him. They said he is always smiling. They said he still drives an old Mini Cooper. They said he never raises his voice. But you know how it goes in football, right? No one is really like that. There is too much pressure, too much disappointment. We are all human. No one is that cool all the time. It's impossible.," he said.
"Then I met N'Golo."
Rudiger also cited Thomas Tuchel as instrumental in his resurgence at the club also thanking the German for his belief in him.
"When Tuchel came in as manager and gave me a chance, it was a new life for me. Actually, he did something right away that I think a lot of managers could learn from. It had nothing to do with tactics. He just came up to me and he said, "Toni, tell me about yourself."
"He wanted to know where my aggression and hunger came from, and I told him about growing up in Berlin-Neukölln and how I used to play so hard on the concrete pitches that all the older kids started calling me Rambo."
Speaking on his failed contract situation at the club, Rudiger said, "Unfortunately, my contract negotiations had already started to get difficult last fall. Business is business, but the situation becomes complicated when you don't hear any news from the club from August to January."
"After the first offer, there was a long gap of just nothing. We're not robots, you know? You cannot wait for months with so much uncertainty about your future. Obviously, no one saw the sanctions coming, but in the end, other big clubs were showing interest, and I had to make a decision. I will leave it at that, because business aside, I have nothing bad to say about this club. "
"Chelsea will always be in my heart. London will always be my home. I came here alone, and now I have a wife and two beautiful kids. I also have a new brother for life named Kova. I have an FA Cup, a Europa League and a Champions League medal. And of course, I have hundreds of memories that will stay with me forever."