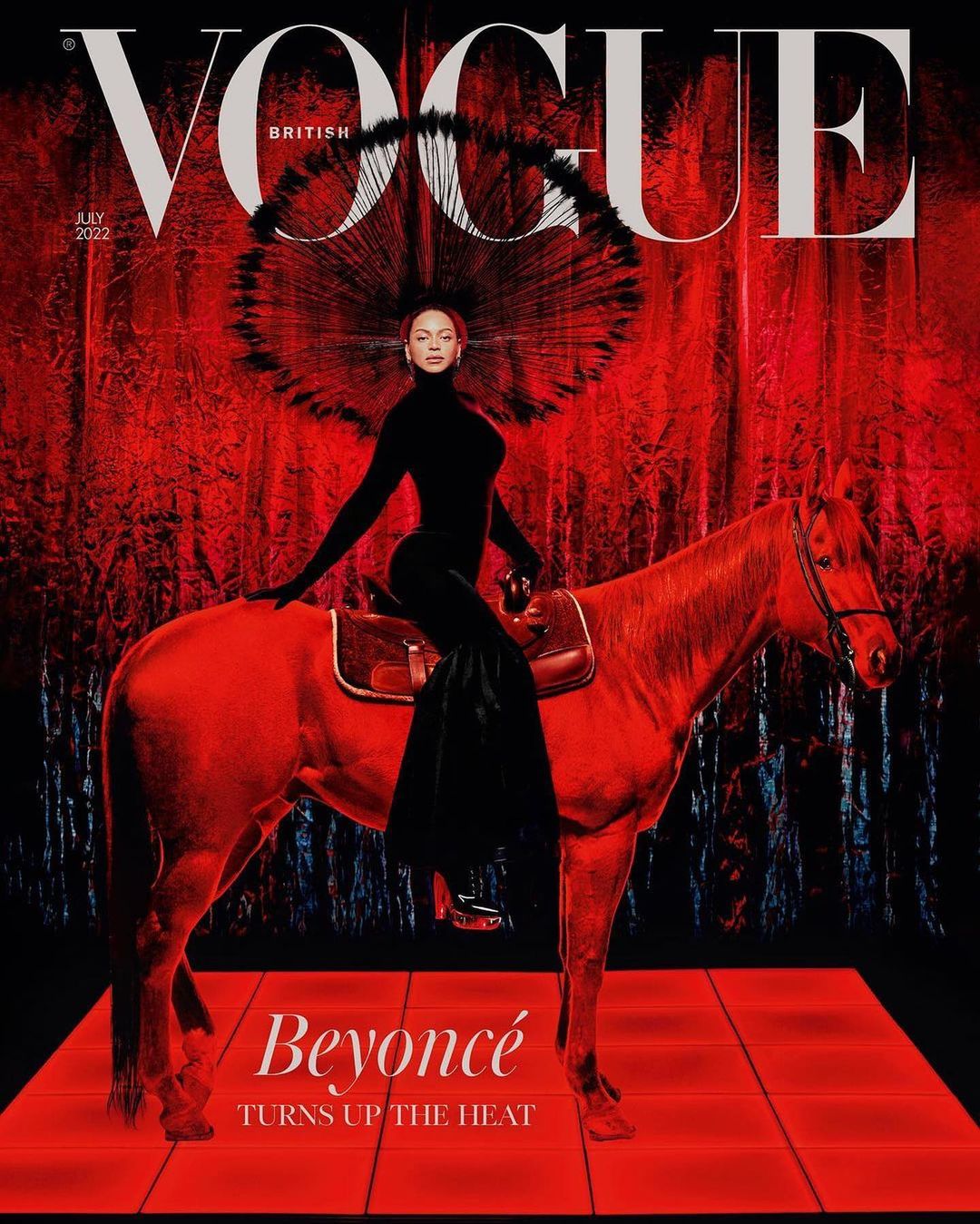 The editor-in-chief of British Vogue, Edward Enninful, detailed hearing the album in person in the publication: "Instantly, a wall of sound hits me. Soaring vocals and fierce beats combine and in a split second I'm transported back to the clubs of my youth. I want to get up and start throwing moves. It's music I love to my core. Music that makes you rise, that turns your mind to cultures and subcultures, to our people past and present, music that will unite so many on the dance floor, music that touches your soul. As ever with Beyoncé, it is all about the intent. I sit back, after the wave, absorbing it all."
Beyoncé looked like the goddess she is in a gold-sequin cloak adorned with Swarovski rhinestones and Schiaparelli Haute Couture jewellery for one look.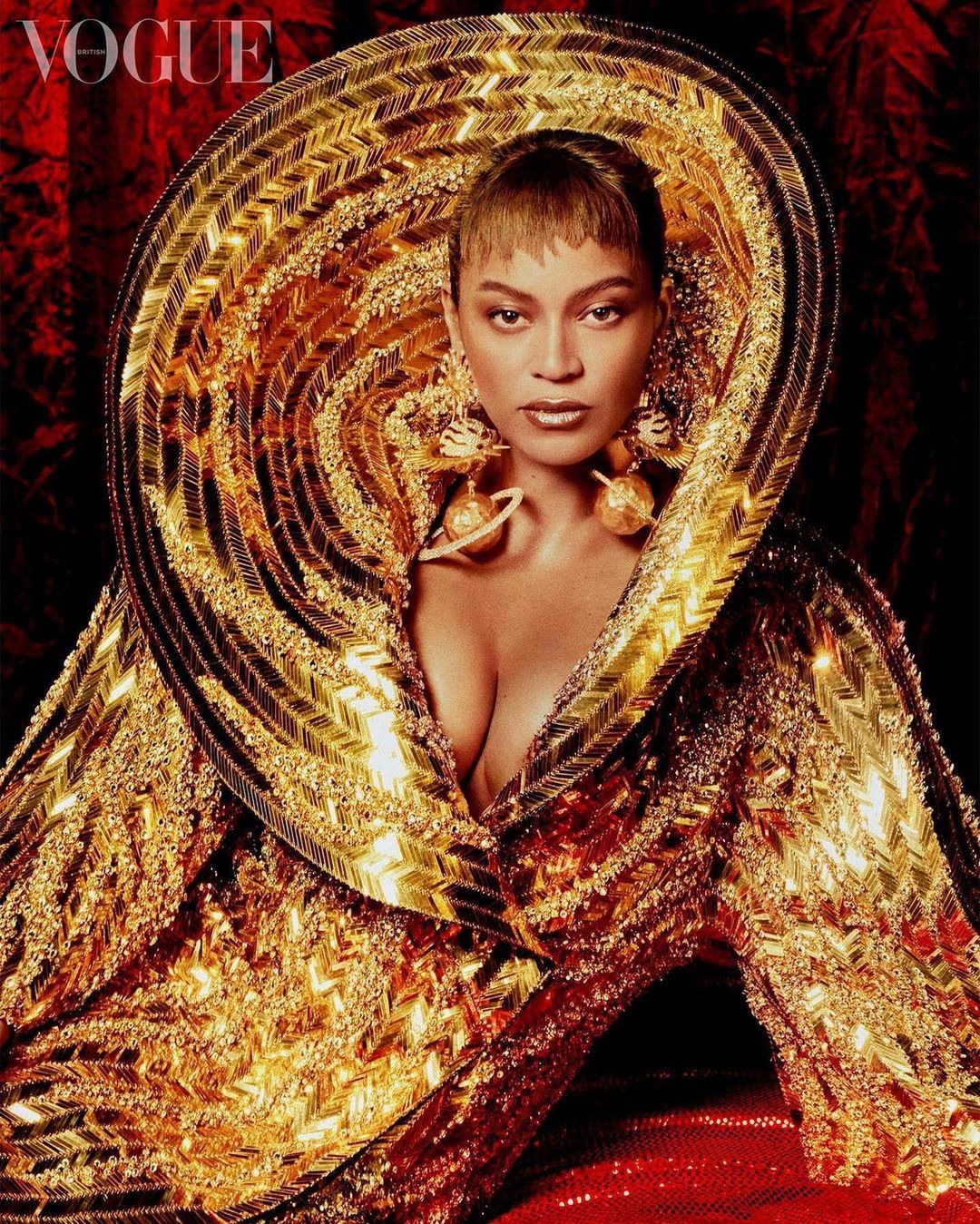 "B wanted to play with fashion like never before, and as we swapped references (from the 1990s garage scene to '80s excess), talked hair and beauty, and got to know her team, a vision of glittering retro-futurism began to take shape," Edward Enninful described the idea behind the photoshoot.
"[On set] it was a magical mood and soon B was walking around feeling easy and free to be herself," he added. "Her husband and kids came to surprise her on set. It was a family day out – albeit a slightly surreal one," talking about Jay-Z and her three children, Blue Ivy, and the twins Rumi and Sir.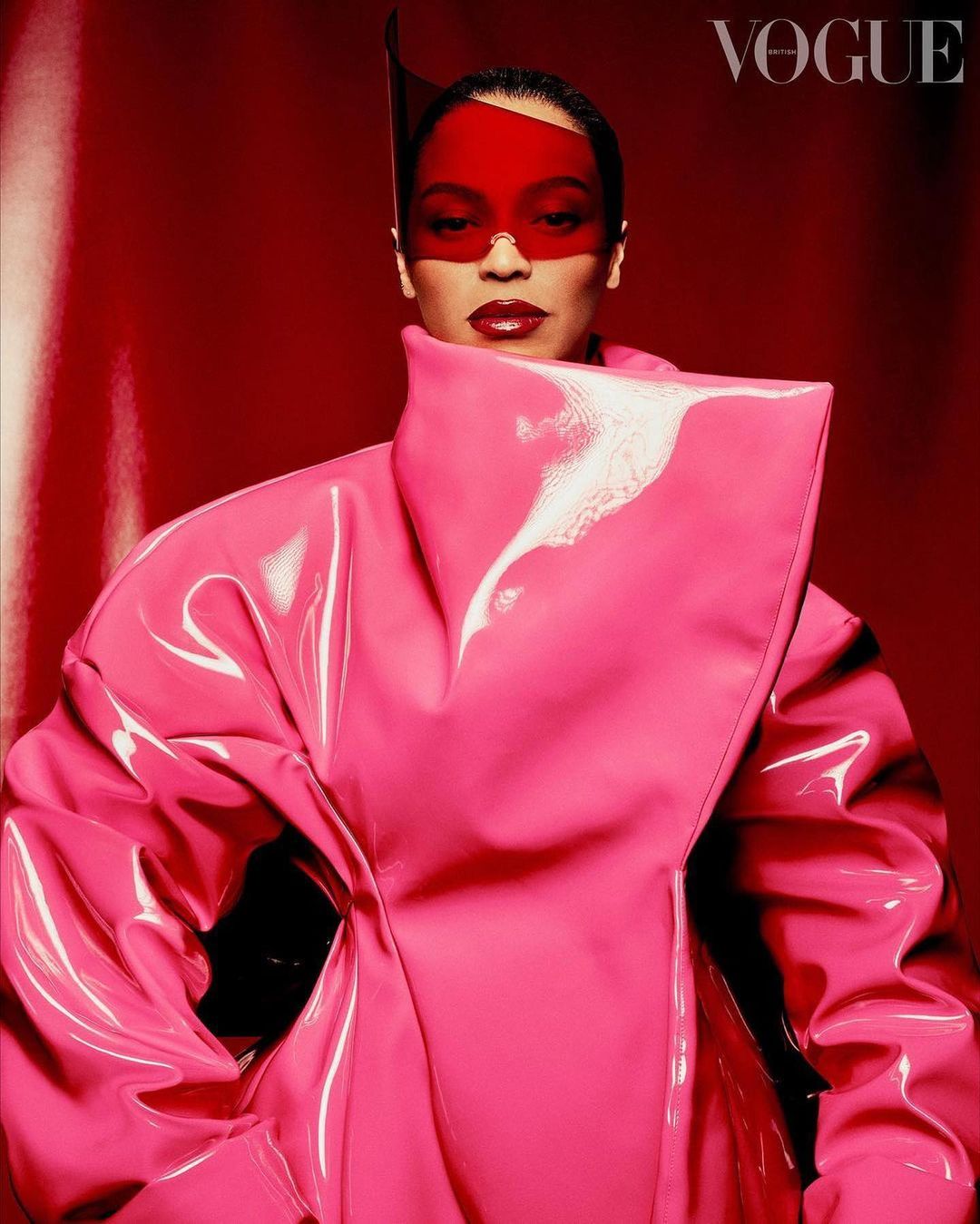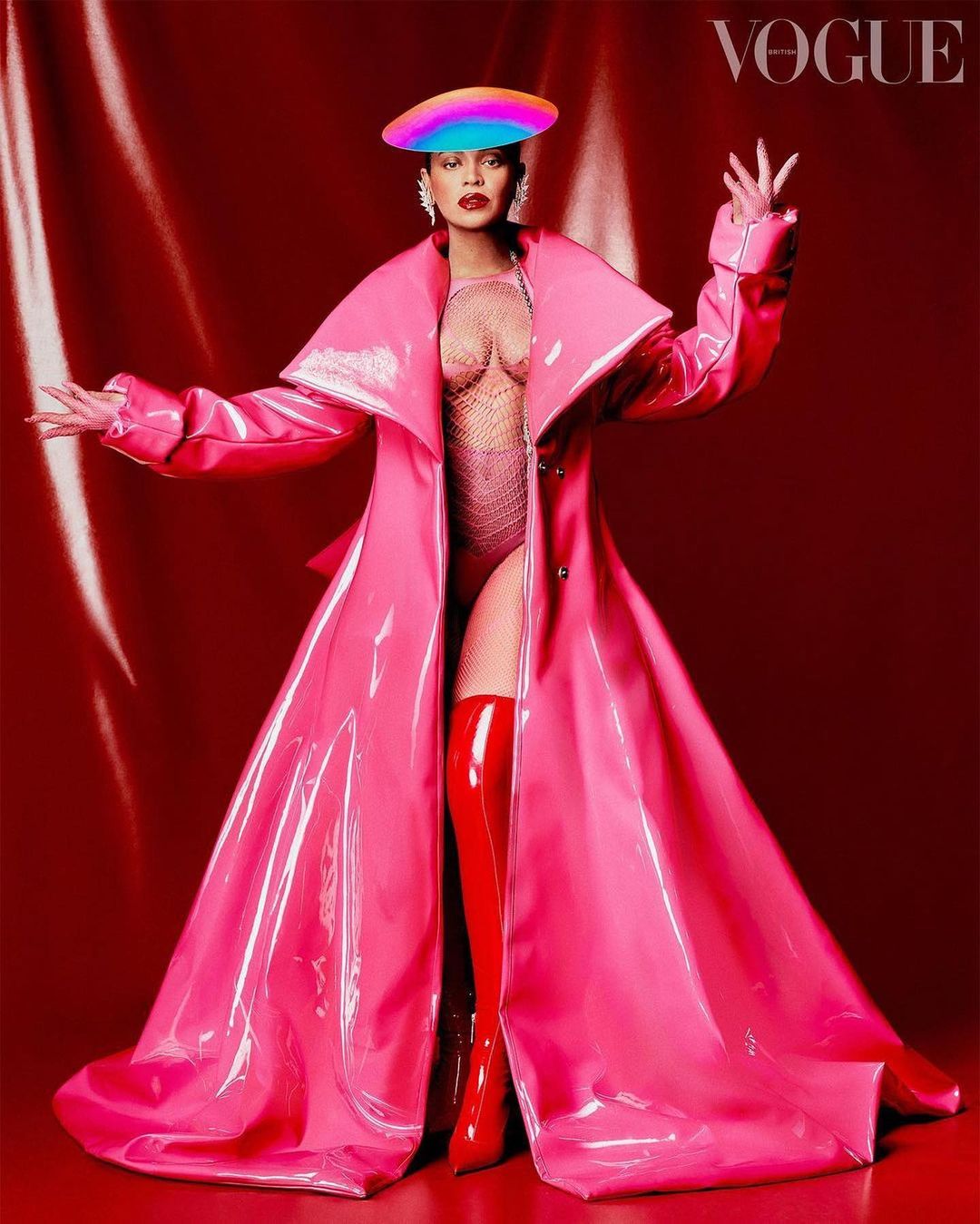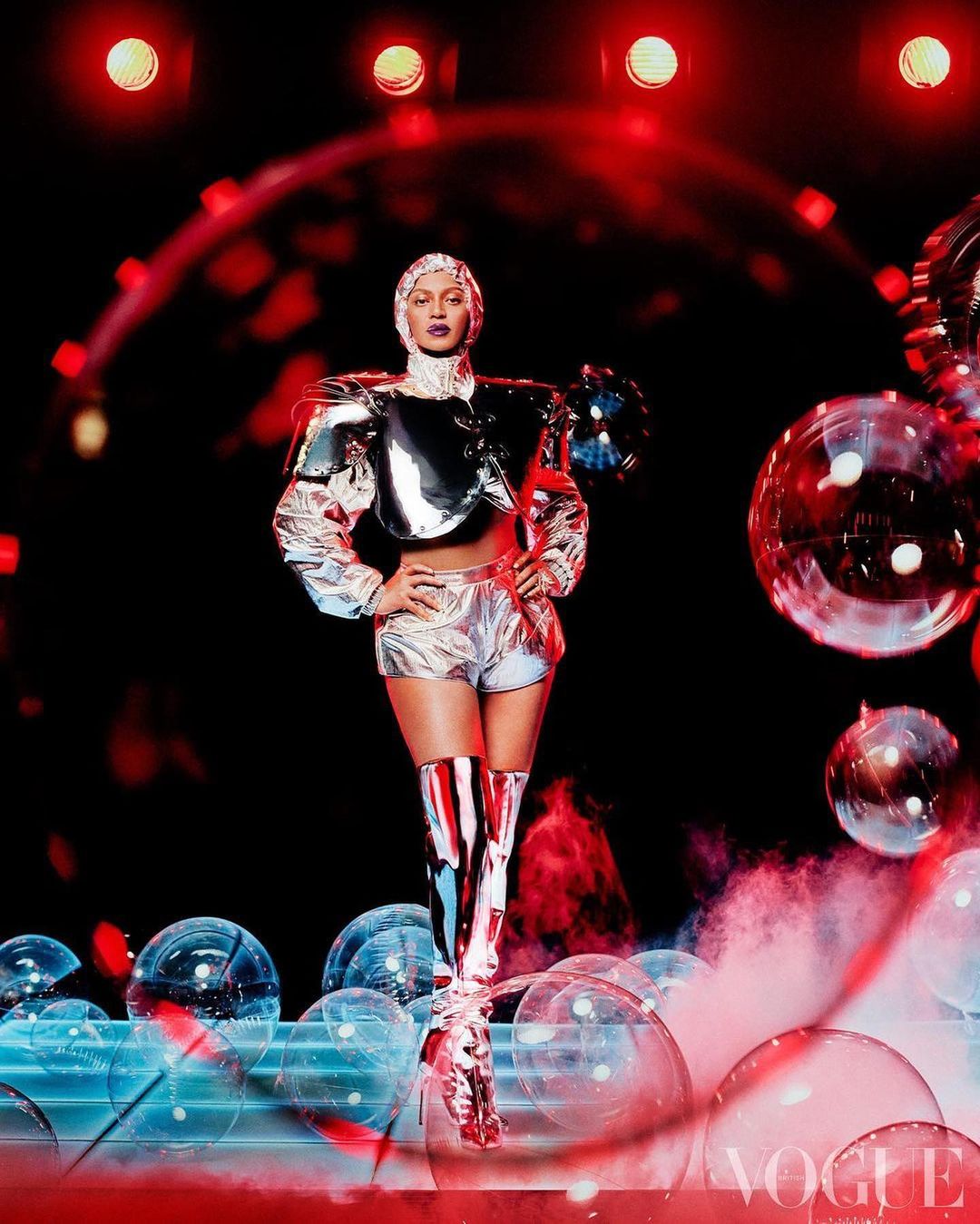 See the full feature in the July issue of British Vogue here.
Credits:
Look: @MaisonAlaia
Headpiece: @Harris_Reed | @Vivienne.H.Lake
Earrings: @EddieBorgo,
Horse: #Stetsonthehorse
Photography: @RafaelPavarotti_
Styling: @Edward_Enninful | @MarnixMarni
Hair: @JawaraW
Makeup: @SirJohn
Nails: @MihoNails
Set design: @MaryHoward_SetDesign
Production: @Prodn_ArtAndCommerce Entertainment editor-at-large: @JillDemling
Beyoncé's hairstylist @NakiaRachon
Creative director: @AMakadsi
Senior creative producer: @LaurenLalaBaker
Marni Senofonte's assistants: @VanceGamble |
@TheDameEffect
Tailors: #TimWhite | #ArturoPadilla